For all of your waste and rubbish removal needs, look no further than Just Skips Adelaide. Just Skips offers skip hire in Adelaide at affordable prices. With 3 sizes of bins available, from 4 to 9 cubic meters, you can find just the bin for your personal or commercial needs.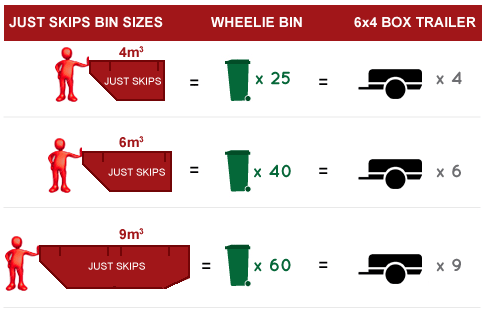 Once your skip bin has been filled, Just Skips Adelaide will return to pick up the bin and remove the waste. While Just Skips offers removal of many different types of waste, it's important that all guidelines are followed to best ensure that the process goes as smoothly as possible.
Most general waste, with the exception of food and other putrescible items, can be placed in the bin. Additionally, some types of brick, concrete, soils, dirt and green waste can be placed in the bin. These items need only follow certain guidelines for proper disposal.
Just Skips is dedicated to providing business and residential customers with a variety of waste removal services. Servicing all of the Adelaide Metropolitan Area, Just Skips also focuses on removal of waste for builders and renovators in both residential and commercial locations. The bins can be used for seven days before they're removed, and we also provide contracts for long-term use.
Not only is your waste removed quickly and efficiently, Just Skips also recycles as much of it as possible. All waste product is taken to a licensed facility for sorting, and any reusable material is separated and recycled.
Just Skips seeks to provide the highest quality waste removal services available. Not only do we offer you reliability, our customer service is also top notch. With our long-standing reputation for friendly service, our Adelaide skips bin services are bound to impress. With our experience, we can serve almost any rubbish removal need. If you're looking for skip hire in Adelaide get in contact with us on (08) 8255 66 77 or book online today.
Skip hire from $185*
Hire the best skip bins Adelaide has to offer!
*Metropolitan area. Conditions apply.
Need a bobcat? Earthmoving? We own and operate
Just Bobcats
- dial jUSt before you dig!