Looking to hire earth moving equipment in Adelaide? Stuck with piles of dirt you need to dispose of? Then you've come to the right place.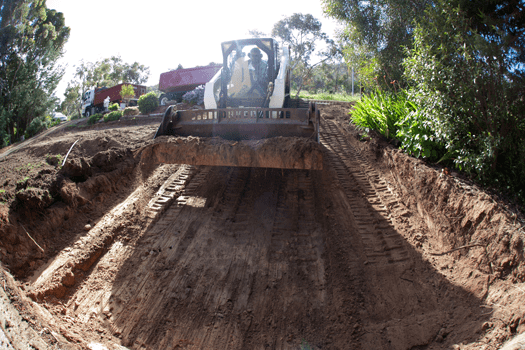 Just Bobcats are the ones to see for the excavator equipment hire builders in Adelaide need. But even if you're not a builder, we reckon we're still your best bet because we provide a driver for your Bobcat. (Don't tell them we said that, though – they prefer to be known as chauffeurs.)
Our fleet of earth moving equipment includes skid steers, excavators and front end loaders, all made by the best brands on the market, so you know they can get the job done.
We have four truck and trailer setups, four skid steers, a compact track loader, two excavators and a wheel loader. To find out more about their sizes and capabilities, visit the individual equipment type pages.
If you have any further questions contact us or read our FAQs page.