Decluttering you home can seem like a big job that's both stressful and arduous, and nobody wants to get to the end of their skip bin hire and realise they have missed some clutter they could have gotten rid of.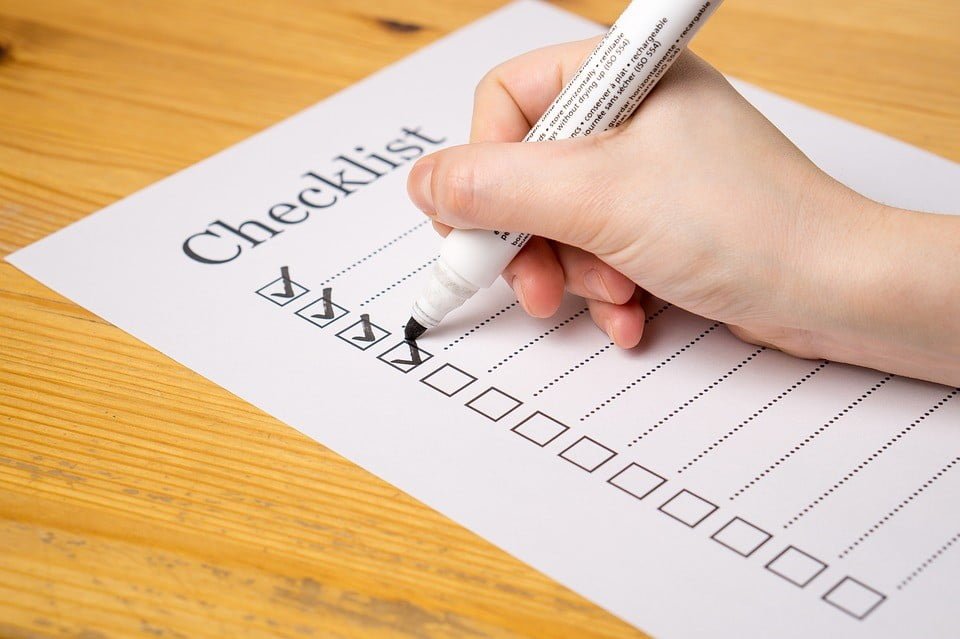 That's why we've made it easy for you with this checklist to declutter you home. First, we will go through what you can do to make the job easier before you start cleaning anything, then we will go through the room-by-room checklist.
By following our declutter your home checklist, you won't miss a thing or have to stress about what exactly you should be throwing out because we have done the hard work for you.
Get Organised and Prepare Your House for Decluttering:
Give your house a regular tidy-up. It will be much easier to sort through your belongings when everything has been put away and is in its place. Take this opportunity to throw out lingering trash too.
Do not buy storage or other items to declutter your home just yet. You will need to declutter and throw out trash before you buy storage otherwise you will end up with more storage items than you need and be back where you started (plus you'll be tempted to keep things you really don't want anymore).
Put aside more than one day to declutter your home. If you have a small home you might be able to skip this step but if you try to do more than you're capable of doing you'll become frustrated or stressed, and this may destroy your own motivation to finish the entire job.
Prioritise. Number each room by difficulty, time and urgency and do those rooms first.
Our Room-by-Room Declutter Checklist:
Kitchen
Place a bag or two out for items you wish to donate
Appliances that no longer work, or get used
Extra cups and mugs (how many people do you live with, and how many mugs does everyone really need)
Glassware that is looking old
Plastic cutlery, cutlery without pairs or cutlery you no longer use
Extra plates
Extra pots and pans
Containers without lids or are unused
Multiple pairs of scissors
Bakeware and utensils that you have not used in a long time
Any spares of things you only need one of
Extra cleaning rags
Bathrooms
Expired makeup or cheap makeup you do not use
Drugs and vitamins that are expired
Bobby pins that you do not need or do not have a home
Dried nail polishes or cheap nail polishes
Colognes and perfumes that you have not used in a while
Travel shampoos and soap bottles that are empty
Empty bottles
Paper or makeup wipes you don't use
Excess brushes
Bedrooms
Socks with holes or without pairs
Extra hangers
Old shoes
Jewellery you do not wear
Too-small or too-large clothes
Miscellaneous items hidden in your beside drawers
Linen you don't use anymore
Old pillows
Children's toys
Board games you don't use anymore
Stuffed animals the kids never use
Loungerooms or Spare Rooms/Closets
Paper clutter (bills, paycheques, newspapers – most of this can be kept digitally)
Books you have not read, looked at or you have forgotten about
Old decorative pillows
Christmas and birthday cards
Take away menus or Uber Eats bags
Candles that are mostly burned up
Knick knacks
Magazines
Old CDs and VHS tapes
Board games you don't use anymore
Cords and cables without appliances
Miscellaneous
Half-finished projects
Old furniture
Garden tools you don't use or are broken
Old party supplies
Tv boxes or other empty product boxes
Watering cans
Buttons and threads (tangled or unused)
Broken Chairs
Glass
Whether you are wanting to live a more minimalist lifestyle, clear out your home in urgency or simply declutter your home so you can live a less crowded lifestyle, this checklist will assist any home and ensure your house is in an optimised state. Contact us now and begin your journey to a tidier home. Check out the latest blogs about the perfect office move checklist and how to have a successful garage sale!
People also read: