Whether you're giving your home a facelift, you've just finished a major landscaping project or you have excess construction waste, you need to know how to dispose of brick and concrete waste. While it ultimately depends on the amount of waste you have, the easiest solution is to hire a skip bin. But what skip bin should you hire? And what's the best way to pack it?
Read our 4 tips on how to dispose of brick and concrete to learn more.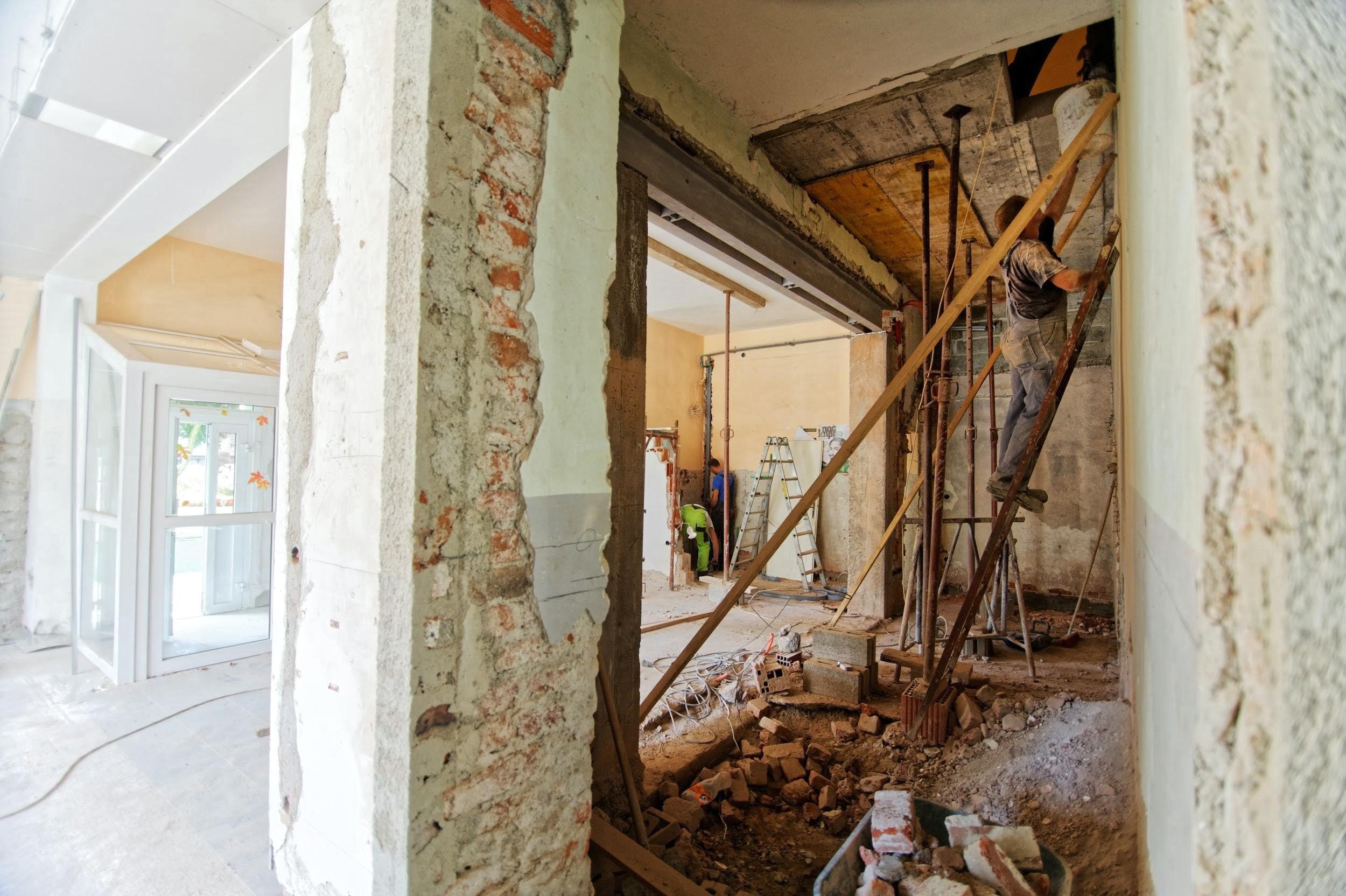 Overview:
How to dispose of brick and concrete: 4 tips
1. Pick the right skip bin
When it comes to disposing of brick and concrete, you can't just put it in a general waste skip bin. In South Australia, waste management facilities are very strict, and there are serious fines if you don't follow the rules and regulations carefully.
This means you'll need to find a specific brick and concrete skip bin – like the one at Just Skips. When disposing of heavy waste (such as building materials), you can put the following in our skip bin:
Concrete
Bricks
Roof tiles
Ceramic, concrete and wall tiles
Pavers
However, if you have other waste, such as green waste, sand, dirt and soil, we recommend reading through our waste types page for more information.
How to order a building waste skip bin from Just Skips:
Head to our "hire a skip bin" page.
Enter in your postcode.
Choose your bin size (either 4m3, 6m3 or 9m3).
Choose your waste type (bricks and concrete) and then follow the remaining prompts.
Choose how long you need the skip for (we offer both short term skip hire and long term skip hire)
2. Make sure the concrete and bricks are "clean"
With heavy waste such as concrete and bricks, there are restrictions on what can go in the skip bins. When packing your skip, you need to make sure it is completely free of:
Soil
Grass
General rubbish
This ensures that what is inside the skip bin is 'clean' concrete and brick waste – waste that isn't mixed in with wood, rubbish and other contaminants. If you have any questions or concerns about this, don't hesitate to get in touch with the experienced team at Just Skips.
3. Pack your skip carefully
When you're learning how to dispose of brick and concrete in a skip bin, the most important tip is that you pack the skip correctly. Do not fill the skip further than the top, otherwise there is a risk of bricks or concrete falling out of the bin; which could cause injuries to either you or to those collecting your bin. You also need to make sure the waste is kept entirely within the bin; don't have anything hanging over the edge.
Additionally, make sure you pay particular attention to the weight limits of the skip bin you've chosen. With Just Skip's brick and concrete disposal, you can only fill our  9 cubic metre bin three quarters of the way up. The 4 cubic metre and 6 cubic metre bins, however, can be filled up to the top.
4. Reuse or turn them into a DIY project
If you don't have large amounts of brick and concrete waste, an alternative to throwing it out is reusing it! Here are a few ideas for using up old concrete slabs and broken bricks:
Create a 'crazy paving' path or driveway
Edge your walkways and garden beds
Build a plant pot plinth
Make a rustic garden bench
How much does it cost to dispose of brick and concrete?
Skip bin prices for concrete and brick disposal ultimately depend on how much waste you have, and what size skip bin you need.
At Just Skips, we have 4 differently sized skip bins, ranging from 3 cubic metres to 9 cubic square metres. Skip hire also starts from just $250*, so get in contact with us today for the best and most cost-effective skip bin hire Adelaide has to offer.
Turn to the experts at Just Skips
And there you have it, our 4 top tips on how to dispose of brick and concrete. If you have any questions about this blog or demolition and construction waste removal, the team at Just Skips are here to answer all of your questions. You can call us on (08) 8255 6677 or via our online form.
Additionally, if you need help with green, general or renovation waste removal, we're your go-to removal service.
People also read: