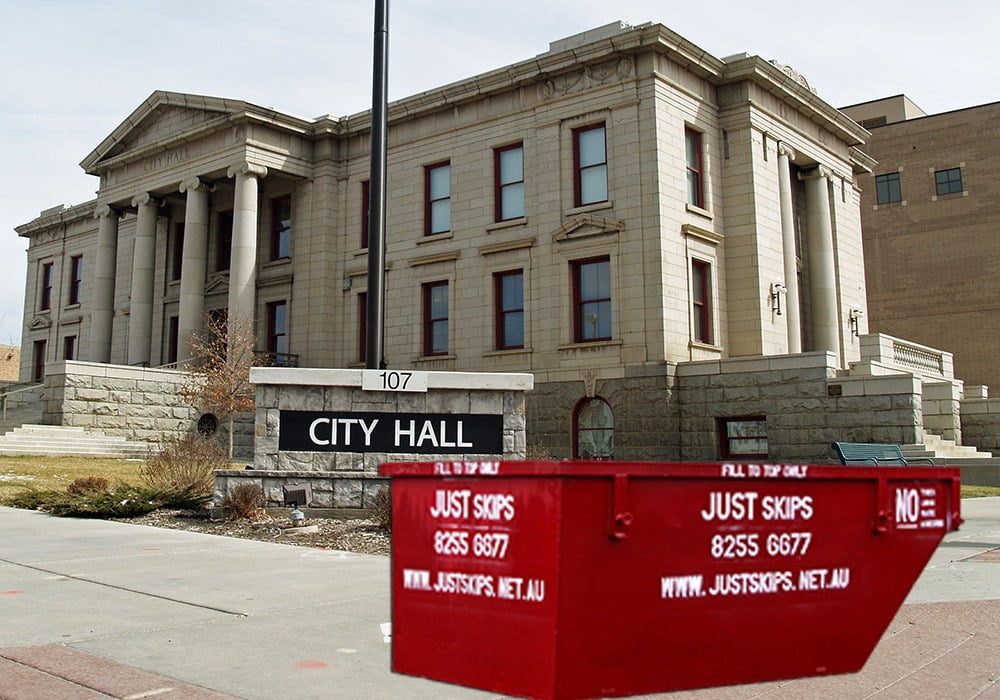 Your big clean-up day has arrived. You're poised ready to get rid of all your rubbish and start renovating, just as soon as the skip you've hired gets dropped off in the street.
But there's a problem. The driver delivering the skip tells you he can't leave a skip in the street without a permit, and there's no room in your yard or driveway to put it.
This kind of situation can cause major delays to home projects, and can occur when homeowners don't have all the right information about whether or not they need a permit for their skip.
At Just Skips, we understand the importance of having all the facts and want make the whole cleaning our process as simple for our customers as possible.
This post outlines exactly when you need a permit to hire a skip and gives you some information to make applying for one easier.
*
Whether or not you need a permit to hire a skip anywhere in Adelaide will generally hinge on one question: where are you planning to put it?
The answer is just as simple and black and white: you only ever need a permit to hire a skip if you plan or need to place the skip on council or public property.
If you wanted to place your skip on a neighbour's property, you would obviously need to ask their permission first. The council is just like that: the only difference is that their property is what we think of as public property.
In most cases, your best option is to place a skip on your own property. As well as eliminating the need to apply for a permit, placing a skip on your own turf helps deter any would-be skip bandits as well.
But this isn't always possible. If you live in an apartment or unit, or you don't have a large enough yard, driveway or even enough access for a truck to safely place a skip on your own property, your next best option – unless you have the world's greatest neighbours – will be public property.
What counts as public property?
Roads and streets are the most important pieces of public property to be aware of when working out where to place a skip.
Another important thing you need to be aware of though is whether your street has a nature strip.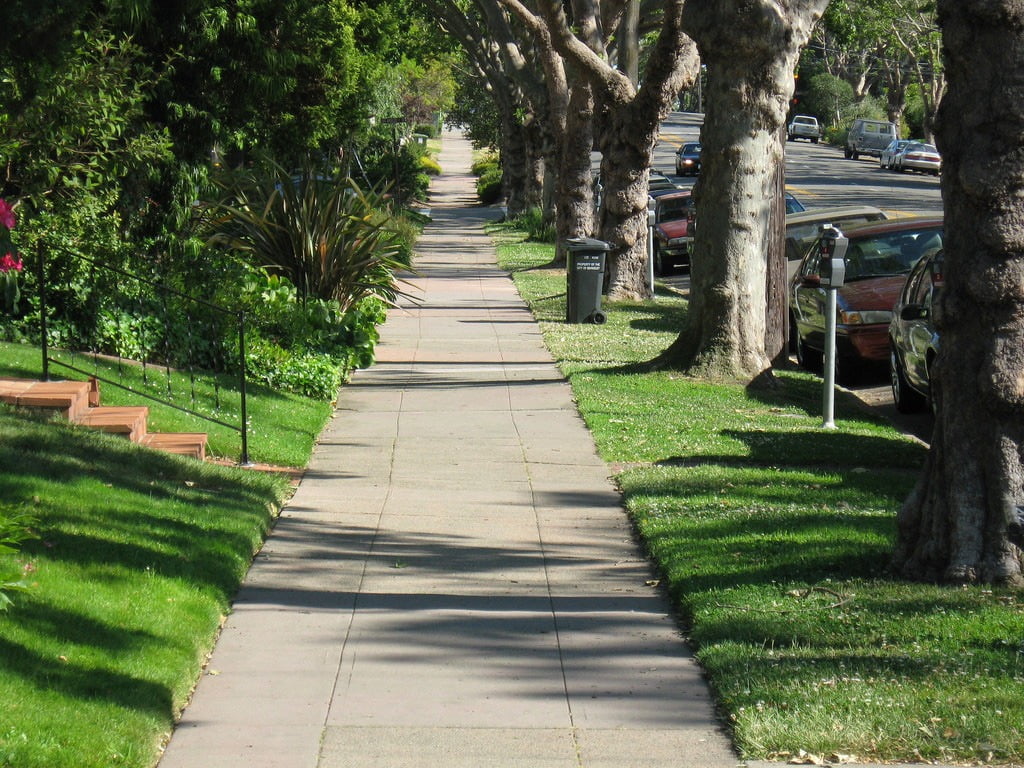 The nature strip is the piece of land between the front boundary of your property (which will often be marked with a fence) and the street. Nature strips will often, but not always include a footpath.
This is council property, so if any part of your skip is on the strip, you will need a permit.
Here's the thing you really need to watch out for though: any part of your driveway that extends past the front of your property (past the legal boundary) is also considered to be public property.
Applying for a Council Permit
It's the responsibility of the customer to apply for and obtain a permit, if one is needed. Be aware that there will be a fee in most council areas, a certain amount of advance notice is usually required and you will generally need to provide specific details about when and where you are planning to place the skip.
Unless we have a copy of the council approval document prior to the scheduled delivery of your skip our drivers will not be able to leave a skip on council or public property. A copy of the document should be sent to Just Skips via fax or email before your delivery date.
Councils require you to seek permits in these situations because they need to protect their residents and the councils' property.
Generally they will only deny a permit if they believe a skip placement jeopardises either of those things – or there is an error in the application.
You don't need a permit for any other aspect of the skip bin hire process. This includes throwing things away. Once your skip is picked up, Just Skips will dispose of its materials in the way suited to what they are. Note that, although you don't need a permit to put anything into a skip, there are still rules and regulations around what can go into a skip and which waste types can and cannot be mixed in a skip.
Click on the following links to find out the requirements for City of Tea Tree Gully and City of Salisbury councils. A list of all other Adelaide Councils, with links to their websites can be found here.