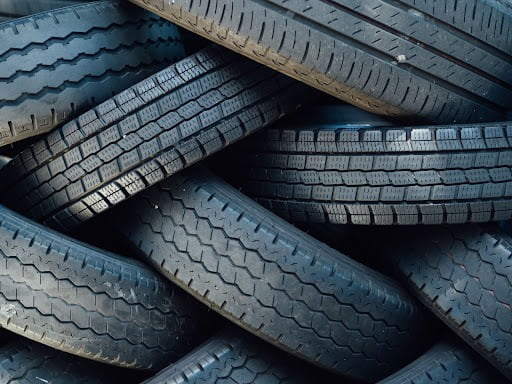 Whether you're a car enthusiast or a mechanic, getting rid of your waste car parts can be a bit tricky. While hiring a skip bin is certainly an easy option, there are some car parts (like tyres) that cannot be disposed of that way. Read on to learn more about your waste tyre disposal and car parts disposal options and how Just Skips can help you.
Car parts disposal
With affordable prices and three skip bin sizes, Just Skips makes car parts disposal easy. We can also provide guidance on what can and cannot be disposed of in a skip bin, and suggest alternative disposal options for you.
What car parts can I put in a skip bin?
Need to get rid of a lot of unwanted car parts? Want to know if you can add them into your general waste skip bin? The following auto parts can be disposed of in a skip bin:
Headlights
Mufflers
Windscreen wipers
Steering wheel
Brakes
Hood
And more…
But please note, the following vehicle parts cannot be disposed of in a skip bin:
Batteries
Liquid waste (like oil and brake fluid)
Tyres
How to book a skip bin for car parts disposal
Booking a skip bin for car parts disposal is easy. Just follow these simple steps:
Order your skip bin online

Enter in your suburb
Choose a skip bin size and then choose 'general waste' as your waste type
Choose a delivery time

Wait for your skip bin to arrive
Fill it up with your old car parts and any other general waste (but make sure that it is filled no further than the top and the rubbish is kept entirely within the bin)
Just Skips will come and collect it on your nominated day
When you book a general waste skip bin, you can also dispose of the following:
Boxes
Timber
Furniture
Whitegoods
Fibreglass
Gyprock
Glass/mirrors
Electrical appliances (eg. vacuum cleaners, DVD players, lamps. Excludes TVs & computer equipment)
Clothes
Toys
Carpet
Green waste
Paint cans(if they are dry)
Metal waste( e.g. chicken wire, iron sheets)
Carpet
Plasterboard
Car parts disposal cost
To hire a general waste skip bin for car parts disposal, prices start from $250 for a 4m3. We also have two other, larger sizes of skip bins to choose from, and you can opt for short term skip hire or long term skip hire depending on your needs.
If you have any questions, please contact us on (08) 8255 6677 and we can give you an accurate quote.
Waste tyre disposal
Can you put old tyres in a skip?
No, you cannot. Rubber tyres are considered hazardous waste so they have to be disposed of properly through licensed recycling facilities. This is predominantly because tyres can become breeding grounds for pests, they're made of flammable materials and can release toxic gases if burnt.
Where can I recycle tyres in Adelaide?
In Adelaide, you have a couple of waste tyre disposal options. If you're buying new tyres, some tyre service centres will recycle your old ones for you. Otherwise, you can take the tyres to one of the licensed tyre recyclers below: