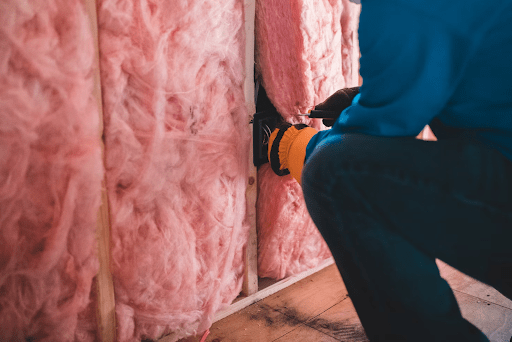 As one of the most popular and widely-used materials in a number of industries, fibreglass waste can build up fast. So if you need help with fibreglass waste disposal, Just Skips has you covered. See how you can stay on top of your industrial or construction waste with our convenient skip bin hire in Adelaide.
What is fibreglass?
Fibreglass, also known as 'glass fibre', is a material that's manufactured from extremely fine glass fibres. It's made by heating glass until it's molten, and then forcing it through superfine holes. This creates glass filaments, which can then be woven into larger batches of material or left in an unstructured form. This means fibreglass can be used to create tape, cloth, sheets and even rope.
Types of fibreglass
Fibreglass can also be classified into several different types, including:
A-glass: also known as alkali glass. Commonly used for windows, containers, light bulbs and tableware.
C-glass: this glass is often referred to as a chemical glass because it offers very good resistance to chemical impact.
E-glass: known as electrical glass, this glass is a great conductor of electricity
AE-glass: this is an alkali resistant glass
S glass: also called structural glass, this fibreglass is best known for its mechanical properties (often used in aerospace applications)
What is fibreglass used for?
As a super durable material, fibreglass has a wide variety of uses. It can be used as insulation in the construction industry, for car and body parts in the automotive industry and in bottling lines and in brewhouses in the beverage industry (among many other uses).
Skip hire for fibreglass waste disposal
If you've got a substantial amount of fibreglass that needs to be disposed of, or you want to throw it out with other waste, you can hire a general waste skip bin from Just Skips. You can choose from three different sizes: 4m3, 6m3 and 9m3 and choose a 7, 14 or 21 day hire period. Long term skip hire is also available.
When you book a general waste skip bin, you can also dispose of the following:
Boxes
Timber
Furniture
Whitegoods
Fibreglass
Gyprock
Glass/mirrors
Electrical appliances (eg. vacuum cleaners, DVD players, lamps. Excludes TVs & computer equipment)
Clothes
Toys
Carpet
Green waste
Paint cans(if they are dry)
Metal waste( e.g. chicken wire, iron sheets)
Carpet
Plasterboard
If you're wondering how to dispose of old fibreglass insulation, chances are you're working on a construction site or a DIY renovation project. If this is the case, you can hire a mixed waste skip bin. This way you can dispose of your excess fibreglass waste as well as concrete, soil and other construction waste.
How to book a skip for fibreglass disposal
Booking a skip bin for fibreglass waste disposal is easy and 100% online:
Order your skip bin online

Enter in your suburb
Choose a skip bin size and then choose 'general waste' or 'mixed waste' as your waste type
Choose a delivery time

Wait for your skip bin to arrive
Fill it up with your fibreglass waste and any other general waste (but make sure that it is filled no further than the top and the rubbish is kept entirely within the bin)
Wait for Just Skips to come and collect it on your nominated day
Fibreglass waste disposal cost
To hire a skip bin for 7 days, prices start from:
$250 for a 4m3 skip bin
$350 for a 6m3 skip bin
$450 for a 9m3 skip bin
If you have any questions, please contact us on (08) 8255 6677 and we can give you an accurate quote.
Fibreglass disposal FAQs
Why is fibreglass not recyclable?
Because it's made of extremely fine glass fibres, recycling fibreglass is nearly impossible. Any attempt to recycle the fibreglass, either by shredding or grinding it, will also reduce the size and strength of the fibreglass – and therefore its usefulness.
Can fibreglass be composted?
No, fibreglass cannot be composted. Because it's made of glass filaments, the material will not break down. Instead, you will need to dispose of it in a skip bin or take it to landfill yourself.
Is fibreglass a hazardous waste?
Fibreglass is safe to manufacture, install and use. However, you still need to be careful when handling fibreglass, as it can cause skin irritation or you can breathe in the fibres. This means you should always wear gloves, long-sleeved clothing, plastic glasses and a mask.
Can I take fibreglass to the tip?
Yes you can, but it can only be taken to particular dumps. We recommend calling your local dump to ask them if they take fibreglass.
How long does fibreglass take to biodegrade?
As we mentioned above, fibreglass will not decompose – which means it is not biodegradable. This means the fibreglass will just sit in the landfill when it's thrown away.
Got other waste?
Whether you've been doing some weekend DIY'ing or need to prevent waste build-up at your construction site, Just Skips is here to help. See all the types of waste we can help you with: