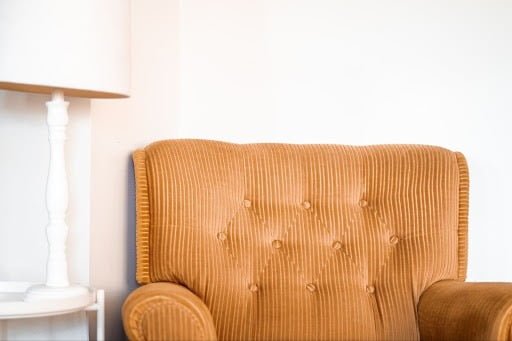 Got broken office desks and chairs clogging up your storage room? Maybe you've finally decided to upgrade all your furniture at home and need to bid farewell to the old stuff? Just Skips is here to help with all your furniture disposal needs. Learn how you can get rid of all your furniture in one go through affordable and convenient Adelaide skip bin hire.
Skip hire for furniture disposal:
Got a lot of unwanted furniture? Hiring a skip bin is the most efficient way to get rid of it. At Just Skips, we service the entire Adelaide metropolitan area and have three convenient skip  bin sizes:
What furniture can go in a skip bin?
Chairs
Side tables
Tables
Chest of drawers
Desks
Coffee table
Cupboards
Note: Before you toss your furniture into a skip bin, we highly recommend you break it down or dissemble it as much as possible. This will not only maximise the space in your skip, but will make sure nothing is overhanging the edges.
How to book a skip bin:
Booking a skip bin for furniture disposal is easy. Just follow these simple steps:
Order your skip bin

Enter in your suburb
Choose a skip bin size and then choose 'general waste' as your waste type
Choose a delivery time

Wait for your skip bin to arrive
Fill it up with old furniture and any other general waste (but make sure that it is filled no further than the top and the rubbish is kept entirely within the bin)
Just Skips will come and collect it on your nominated day
When you book a general waste skip bin, you can also dispose of the following:
Boxes
Timber
Furniture
Whitegoods
Fibreglass
Gyprock
Glass/mirrors
Electrical appliances (eg. vacuum cleaners, DVD players, lamps. Excludes TVs & computer equipment)
Clothes
Toys
Carpet
Green waste
Paint cans(if they are dry)
Metal waste( e.g. chicken wire, iron sheets)
Carpet
Plasterboard
Furniture waste disposal cost:
To hire a general waste skip bin for furniture waste removal, prices start from $250 for a 4m3 skip bin with no weight limit. We also have two other, larger sizes of skip bins to choose from, and you can opt for short term skip hire or long term skip hire depending on your needs.
If you have any questions, please contact us on (08) 8255 6677 and we can give you an accurate quote.
Furniture disposal FAQs:
How do I get rid of a sofa in Adelaide?:
If it's a small sofa, you can dispose of it in a skip bin! Otherwise you can contact your local council for hard rubbish collection, or try to sell it on Facebook or Gumtree if it's in relatively good condition.
What can I do with old wooden furniture?:
If the furniture is relatively small or it can be dismantled into smaller pieces, it can be disposed of in a skip bin. Larger wooden furniture can also be placed in a skip bin, but it cannot exceed the size of the skip or hang over the sides as this is a safety hazard.
How do you dispose of a heavy piece of furniture?:
Depending on its size, you may be able to place it in a skip bin – especially if it can be dismantled into smaller pieces. You may even need to order one of our bigger skip bins to ensure it fits (6m3 or 9m3). If this isn't an option, you may be able to dispose of it through your council's hard rubbish collection service.
Learn more: