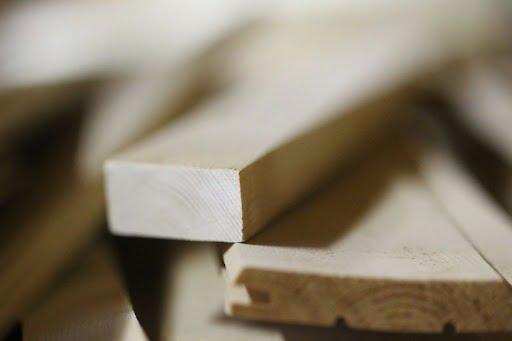 Whether you're a builder or have been spending your weekends doing DIY renovations, excess timber can be difficult to dispose of – especially if you don't know what your timber waste disposal options are. But Just Skips is here to help. Read on to learn how to dispose of timber waste quickly, safely and efficiently.
How to dispose of timber
When it comes to disposing of timber, you have a few options:
Compost it (only if it's untreated)
Reuse it for other projects
Take it to landfill or a recycling centre
The disposal method you choose ultimately depends on your individual circumstances and how much timber waste you have. You also need to keep in mind that treated timber can be trickier to dispose of, because it contains chemical preservatives. In terms of getting rid of treated timber, you can reuse it, take it to landfill directly, or hire a skip bin to take it to landfill for you.
Skip hire for timber waste disposal
Hiring a general waste skip bin is one of the easiest and most efficient ways to get rid of your timber in one go. You can stick to the standard 7 day hire period or opt for long term skip hire. We also have three convenient skip bin sizes:
When you book a general waste skip bin, you can also dispose of the following:
Boxes
Timber
Furniture
Whitegoods
Fibreglass
Gyprock
Glass/mirrors
Electrical appliances (eg. vacuum cleaners, DVD players, lamps. Excludes TVs & computer equipment)
Clothes
Toys
Carpet
Green waste
Paint cans(if they are dry)
Metal waste( e.g. chicken wire, iron sheets)
Carpet
Plasterboard
If you're a contractor or builder, and you need to dispose of timber as well as concrete and soil, you can hire a mixed waste skip bin from Just Skips instead. This allows you to dispose of construction waste as well as all the items that can go in a general waste skip bin (featured above).
How to book a skip bin for wood waste disposal
Booking a skip bin for wood and timber waste disposal is easy and 100% online:
Order your skip bin online

Enter in your suburb
Choose a skip bin size and then choose 'general waste' or 'mixed waste' as your waste type
Choose a delivery time

Wait for your skip bin to arrive
Fill it up with your wood waste and any other general waste (but make sure that it is filled no further than the top and the rubbish is kept entirely within the bin)
Wait for Just Skips to come and collect it on your nominated day
Timber disposal cost
To hire a skip bin for 7 days, prices start from:
$250 for a 4m3 skip bin
$350 for a 6m3 skip bin
$450 for a 9m3 skip bin
If you have any questions about this or other kinds of waste management, please contact us on (08) 8255 6677 and we can give you an accurate quote.
Timber disposal FAQs
What can recycled timber be used for?
Recycled timber has a number of uses. It can be made into mulch, animal bedding and pallets, or reused for furniture and building materials.
Can you put wood in the recycling bin?
No, you cannot. Timber and wood can cause contamination and will result in your recycling going to landfill.
Can you put wood in the garden waste bin?
You can place some types of wood in the green waste bin, such as twigs, branches and other untreated timber products (if broken down). However, you cannot dispose of treated timber as it contains chemical preservatives.
Got other waste?
Whether you've been doing some weekend DIY'ing or need to prevent waste build-up at your construction site, Just Skips is here to help. See all the types of waste we can help you with: