Planning a large landscaping project? Or remodelling your porch, backyard or patio area? No matter the plan, you're likely to have a lot of waste including, green waste, concrete, grass clippings and yard debris that will need Adelaide rubbish removal services. Luckily, Just Skips has been helping Adelaide locals with their landscape waste removal for years.
With a friendly team, prompt delivery and reliable service, we're the professional rubbish removal service you can count on.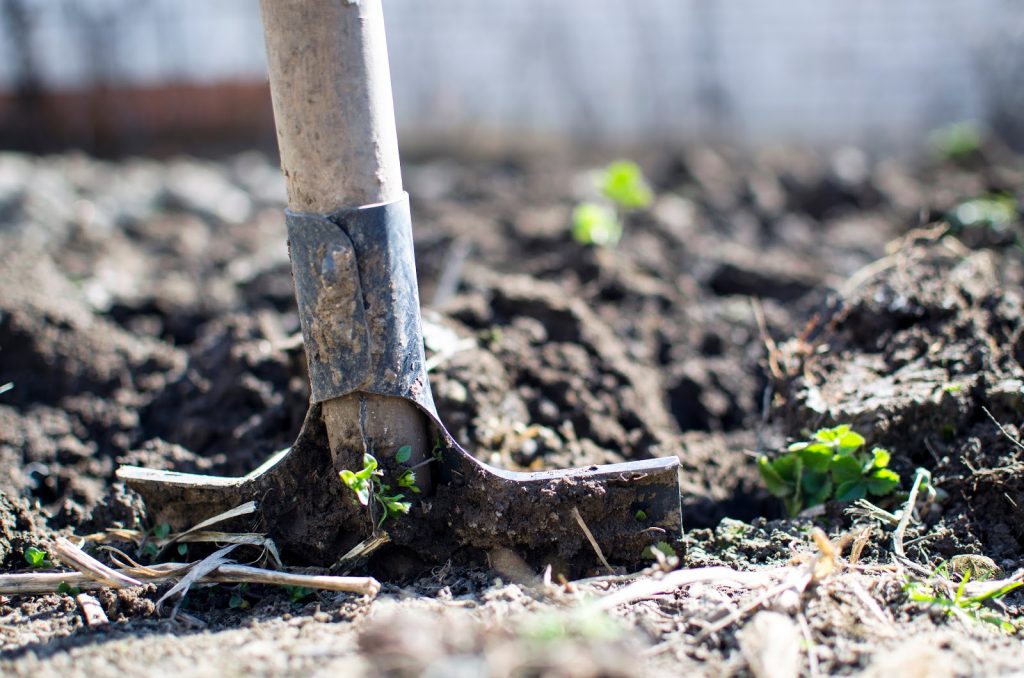 Easy & convenient landscape waste removal
When it comes to any landscaping task, the yard debris can easily add up. That's why it's super important to have a landscape waste removal plan for all your garden and landscaping rubbish.
Skip bin hire
At Just Skips, you can choose from three different sizes:
Mini – 4m3
Regular – 6m3
Large – 9m3
For smaller projects, opt for mini skip hire. For medium to large landscaping jobs, we recommend the regular or large size. Head to our skip bin sizes page for more information.
Skip bin hire with Just Skips is easy, just follow these steps:
Just Skips will bring your skip bin to the site
Load it up with landscape waste as you go
We'll return to collect it on the day you nominated at the time of booking
Learn more: how to hire a skip
Plus, if you need help choosing the right skip for you, you can get in contact with one of our friendly team members or you can refer to our guide: what size skip bin do I need? The skip bin prices also start at just $250* for 7 days.
The waste removal service Adelaide locals turn to
At Just Skips, we're passionate about providing the best and most highly recommended landscape waste removal service. So no matter what project you have in mind, whether you're a landscaper or you're just doing some DIY, you can rely on Just Skips.
Bear in mind, we also offer a range of other waste disposal services for homeowners and businesses, such as construction waste removal and garden waste removal.
Our services include bobcats too!
During your landscaping project, if you have a substantial amount of earth that you need to move or dispose of, hiring a bobcat can make the process much quicker and easier. We own and operate Just Bobcats, where you can hire an excavator and qualified driver to get the job done quickly.
If you have any further questions about our collection services, just contact our team of landscape waste removal experts. We will be more than happy to help you! Book your landscape waste skip bin online or give us a phone call on (08) 8255 6677.
*Metropolitan area. *Conditions apply. Please refer to the Terms of Sale for full details.
Related Blog Posts:
Garden waste doesn't just mean plants, it can include everything from dirt and soil right through to concrete. Learn how to dispose of it properly.
What is 'green waste' and can you put it in a skip bin?
Discover the strict rules and regulations regarding green waste in skips, and what kinds of green waste you can throw or mix into your waste disposal.
How to pack your skip: maximising your skip hire
By sorting your rubbish and giving thought to how you're going to pack your skip, you'll maximise valuable skip space. Read on for our top tips.
Where to dispose of dirt and rocks
How do you prepare for your dirt and rock disposal? Where will all that dirt go? To help, we've put together a simple set of guidelines that will make it crystal clear.
How do I stop neighbours from using my skip?
If you're worried about neighbours or other bin bandits filling up the skip you've hired, there are some very simple steps you can take to protect your skip bin.
Mistakes people make when hiring a skip
Whether you've hired a skip bin before, have just placed your order, or are simply thinking about it, here are some common mistakes to consider and keep in mind.